Dr. Kel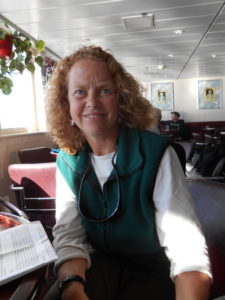 ly Fitzpatrick combines over 30 years of medical care as a naturopathic physician and previously as a registered nurse.  Her comprehensive medical background bridges eastern and western traditions and practices. She utilizes state-of-the-art diagnostic tests with centuries' old medicines to bring healing and optimal well-being to her clients.
Dr. Fitzpatrick has been working with hundreds of "Bandster" clients, since 2001,who have had bands placed in Mexico, South America, France, Spain, and the United States. These clients have had difficulty locating other practitioners in the Northwestern and Western United States to adjust their gastric bands after surgical placement.
Dr. Fitzpatrick works with all gastric bands, including: LAP-BAND, Realize Band, French Mid-Band, Swiss Band, Allergan Band, and Johnson/Johnson Band.
She considers the environmental, physical, emotional, and genetic influences that impact her clients' relationship with food. Surgeons will be referred, upon request.
General Medical Appointments:
Dr. Fitzpatrick is certified in environmental medicine and detoxification. She has completed advanced training in intravenous (IV) nutritional therapy.
She is certified as a diplomat in homeopathic studies through the Homeopathic Association of Naturopathic Physicians.
Each general medicine patient receives a comprehensive medical evaluation, physical examination and relevant laboratory work-up (additional expense).
Based on this information, Dr. Fitzpatrick recommends an appropriate treatment program focused on optimizing the body's overall well-being and the prevention of chronic disease and cancer.
Other health concerns treated with botanical formulas, homeopathic medicine, nutrients and lifestyle management include: female health concerns and well women exams, colds & flus, pediatric health, insomnia, endocrine disturbances and mental emotional concerns.
Dr Fitzpatrick is a family practitioner and she sees patients from "womb to tomb" in her general medical practice.
Please visit our primary site, SacredMedicineClinic.com for more information.